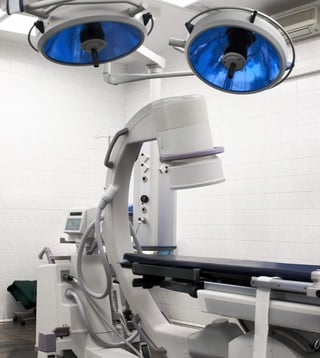 If you are putting together an operating room, likely the first thing that you want to know is what it will cost. Setting up an OR requires lots of planning, for equipment, and there are many requirements that take time to research so it is often best to hire a consultant to help with the process.
In order to find what the nessessary equipment is going to cost, you may want to compile an operating room equipment list. You can find operating room equipment lists online which may help you get started, they often list out various surgery equipment, monitors, treatment tables and so forth but what usually gets overlooked is emergency power.
If the emergency power gets forgotten until halfway thru the construction phases it can create quite a problem. Thus backup power should be one the first items that needs to be planned for. What happens when this gets left until after the start of construction, plan revisions have to get made to accommodate the space it takes, the wiring may need to be changed and the budget has to get altered.
That is why of all the things on the operating room equipment list to consider when building an operating room you need to decide the best type and size of backup power are going to need in the early stages of the project, this will make a for a successful project.

Emergency Power System – Learn what type you need.
Not all emergency power systems are created equally. If you are minded to have a fuel powered generator system you will need to look for space in a building that can accommodate it. All emergency power systems are designed to suit the need that are to be supporting, if this is not properly planned out it is very easy to over or under buy. This is why you need to consider your backup power needs before building your OR. Going into the construction process with your needs in mind will save you time and money later on.
To figure out the system that is right for you, you have to discern what electrical equipment you need if the power were to go out during surgery list out how long you will need each item. Once you have got this list your electrical engineer or Medi-Products will help size a battery backup system.
There are also different electrical requirements for various types of opperating surgery centers. You will need to find out is your location requires a type 1 essencial electrical system or a type 3 EES.
If you are lucky you may find a building that is already outfitted with a generator, if this is the case you will need to locate emergency outlets circuits on the plan.
Final Thoughts:
When starting your OR take time to know what your backup power needs will be. It is easier, more efficient, and cost effective to build proper backup power needs into the OR before it is built than after.