---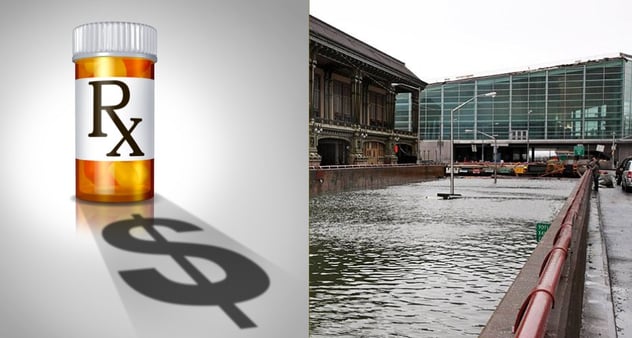 The storm surge from Hurricane Sandy was caught New York City and New Jersey off guard when it flooded city streets, tunnels and subway lines.
After weathering the storm with significant losses the New York University asked Medi-Products to help with providing emergency battery backup power for their vaccine storage refrigerator. The uniqueness about their request was they were requiring back up for a minimum of 5 days which was the amount of time it took be able to safely re-enter their student center in lower Manhattan. The financial losses Sandy had left with them, on just one of their vaccine storage refrigerators up to the 6 digits. This disaster was not anticipated but in the aftermath the University had decided that this was not to happen again.
After exploring various options they found out that rooftop generator was simply not feasible because of where in the building the emergency power was needed and the undertaking to install such a system would have been enormously costly. The refrigerator really needed a battery backup system but after much research they found that most of the conventional battery backup systems are very space consuming and bulky. This made it very difficult to incorporate into their tightly spaced medical clinic in Manhattan were space is a premium.
They finally discovered on the Medi-Products Silent Sentry System. It's design is the perfect fit a vaccine refrigerator battery backup. Sentry was able to be customized to contain the large bank of batteries needed to meet their required 5 day run-time. The Silent Sentry made it feasible for them to situate within their offices taking up very minimal floor space, due to it's vertical design.
The Silent Sentry offered a couple other unique options they took advantage of such as online remote monitoring and a dial out system that alerts them by phone or email when the power to the fridge is cut. Best of all the cost of the Medi-Products System was quite reasonable in comparison with the UPS systems of similar size they had received other bids on.
Those at the New York University can now enjoy peace of mind and are far more prepared for the next disaster to strike.