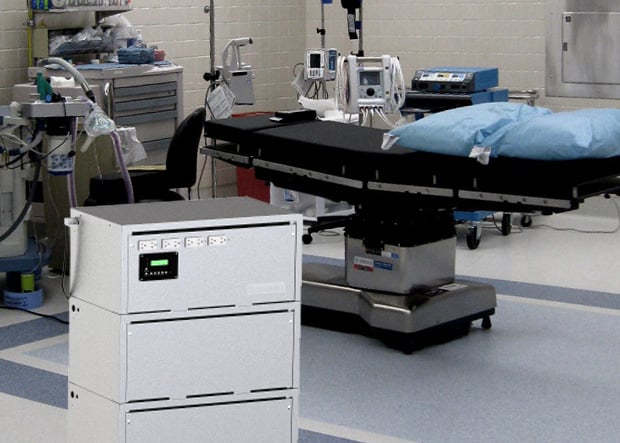 With the current Coronavirus outbreak in full swing, Federal & State Governments, Hospitals and Healthcare facilities are in desperate need of ventilators to help fight this pandemic. Cities are pursuing plans to convert entire hotels into makeshift hospitals, as the Coronavirus crisis continues to stretch the healthcare industries resources.

Not only do circumstances such as these call for ventilators but emergency backup power systems to support such equipment.
At Medi-Products we have a lot of experience supporting anesthesia equipment in outpatient surgery centers, however in normal circumstances respiratory ventilators are supported by the main hospital generator.
Our products are well equipped for supporting ventilators in any environment should this Coved-19 outbreak reach this level of need.
For this requirement we'd suggest our Mobile Reassurance Emergency Power System which would be able to handle ventilators and other emergency equipment that may be needed in an emergency.
We have many units in stock and able to produce product as needed, please contact us today to inquire more.