---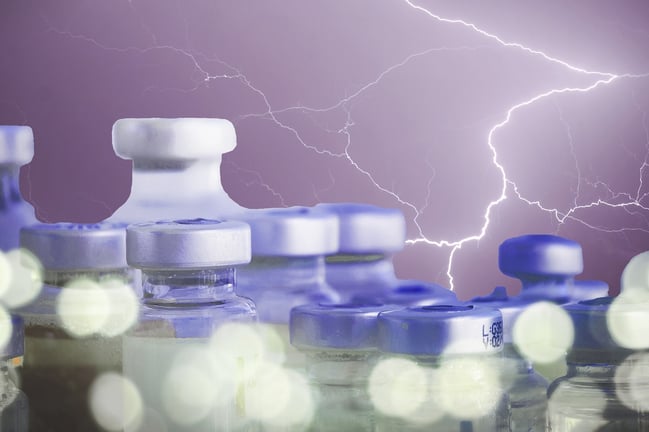 Power Outages Affects on Vaccine Storage
Power Outages can create a major problem with vaccine storage. Vaccine storage temperatures are critical and can hinder the vaccines effectiveness, if vaccines storage guidelines are not held to. The costs of a power failure can be high for a clinic, hospital or medical office that may be storing a larger quantities of vaccines. Here are some tips and vaccine storage handling procedures that may help prevent disaster for your clinic:
Every clinic should have a written plan for vaccine storage and handling protection during a power outage or emergency. A few actions this vaccine backup plan should include are:
As soon as possible document the time you lost power.

Document the refrigerator temperature every ½ hour (do not do this by opening the refrigerator door have an external thermometer)
Put a DO NOT OPEN UNTIL POWER IS RESTORED sign on the door of the refrigerator
If you do not have a vaccine refridgerator battery backup, you should form an agreement with a nearby hospital or nursing care facility that would have a standby generator that you can transfer your vaccines to for storage until the power is restored.
Here are few preventive measures that may find will not only help you to better protect your vaccines:
Identify and label the circuit breaker in the panel which the vaccine fridge is plugged into.

Make sure the fridge is on a dictated circuit in the panel.

Post DO NOT UNPLUG signage over the outlet the fridge is plugged in or install a safety lock over the plug.

Make sure the fridge power cord out of sight where it will not be accidently unplugged or tripped on.

Place a large jug full of water inside the refrigerator. This will assist keeping the temperature inside the fridge stable if the door gets open and shut often or open at all during a power failure.

Install a temperature alarm which will alert you when the refrigerator temperature changes.
Ask your building alarm company to configure your alarm system to alert you when the power in your building fails.
To protect vaccine storage from power outages contact Medi-Products today!