What is the Medi-Products Remote Battery Backup Monitoring System?
"How do I know if my generator is working?"
"How much backup power is left?"
Demanding environments, like those experienced in community health centers, surgery centers and biomedical laboratories need the ability to quickly monitor and record the performance of their systems. The ability to access timely and critical information regarding backup power systems Ensures the safety of critical appliances, vulnerable patients, and valuable inventory during power outage emergencies.
Available as an add-on option, the Medi-Products Remote Battery Backup Monitoring System is a real-time, web-based generator monitoring software.
Once purchased, the web-based monitoring system easily connects to your battery backup system—either during initial production or by the end user retroactively. To function, it only requires an internet connection (wired or wireless).
What Does the Remote Generator Monitoring System Track?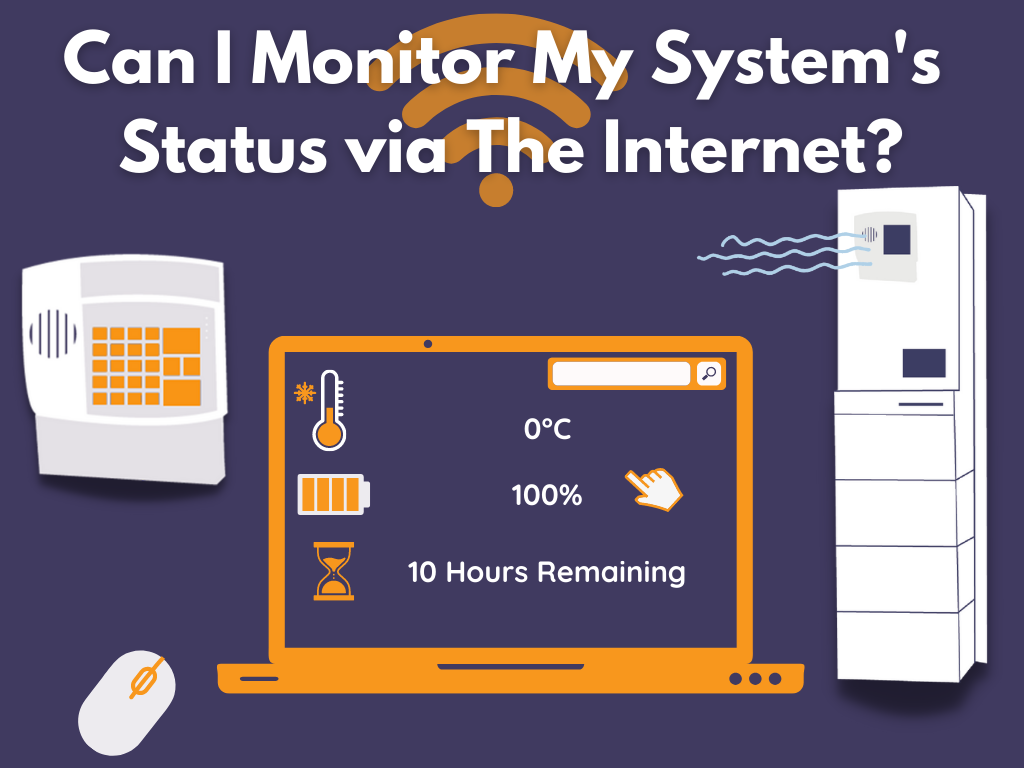 The Medi-Products Remote Battery Backup Monitoring System web portal can be accessed from anywhere, anytime by anyone with credentials.
Ideal for facilities who necessitate additional level of protection, our web-based, monitoring system that enables the user to remotely keep tabs on their battery backup system.
With no ongoing subscription fee required after purchase, the user can view real-time estimates of how your battery backup system's remaining battery life.
In addition to estimated runtime, the monitor keeps live tabs on:
Inverting/Charging Status
Battery Voltages and Amperages
Discharge levels and estimated runtime
Fault/Error Codes
Technical Support Menus
Record custom messages in the case of an outage for clients that have more than one location and need to be more specific
Does the Remote Monitoring System Send Notifications in Case of an Outage?
The Remote Battery Backup Monitoring System will not alert users if an outage occurs, instead it is an on-demand hub which keeps users up-to-date on the generator itself.
However, Medi-Products also offers the separate Power Outage Alert System. When used together, these two add-on packages allow for users to stay informed about all relevant information during an outage situation.
The Power Outage Alert System:
Alerts up to 4 pre-programmed numbers.
Sends alerts when an outage has occurred
Sends alerts when the backup generator stops providing output power (i.e. its batteries have been depleted.)
Includes a Built-In Microphone to record custom alert messages when an Outage Occurs, perfect for facilities with multiple units or locations.
How Can I Order a Remote Battery Backup Monitoring System?
Every system is built to the exact needs of every customer—both in function and form. The quickest way to find the perfect system and equip our full array of monitoring and alarm add-ons is to contact MediProducts directly.
To speak to our product experts, engineers, and sales teams about quoting a system, and adding an alarm system contact us via: