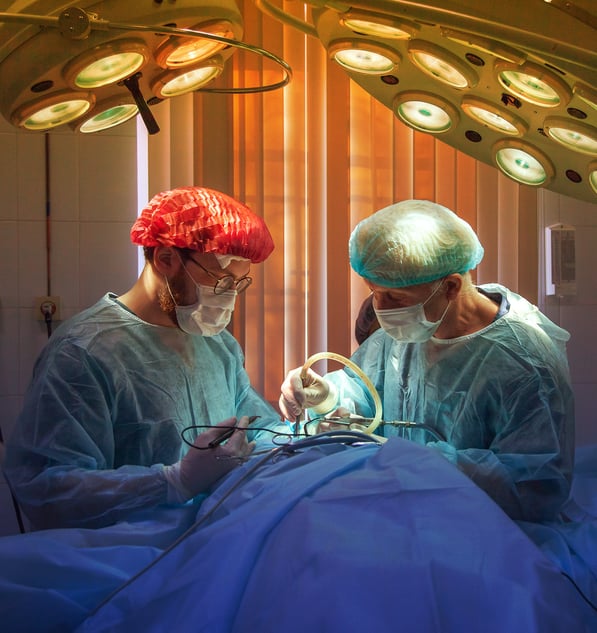 Formed in 1984, The American Association for Accreditation of Ambulatory Surgery Facilities, Inc. (AAAASF) is an accrediting body that grants certification and —therefore permission to operate— to surgery centers, based on their ability toconform totheir standards and prove they can operate safely.
What Are the Requirements for AAAASF Certification?
The association is continually revising and updating its requirements, and by making regular visits to its members surgery centers to ensure that its accredited facilities attain the highest levels of patient care standards. The main requirements for certification are:
Adequate backup power for operating and recovery room areas
Facilities be fully equipped to perform its surgical procedures
Surgeons be board certified, and have hospital privileges
Deeper levels of anesthesia be administered by an anesthesiologist
Surgical environments be clean and safe
Case data be tracked and subject to peer review
Pass thorough initial survey by inspector and meet 100% of applicable standards
Be re-evaluated yearly by self-survey, and by surveyor survey every three years
Prominently display accreditation certificate
What Are The Backup Power Requirements for AAAASF Certification?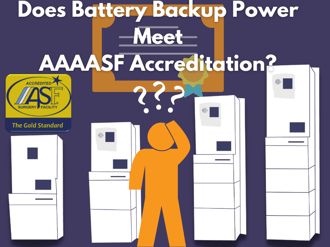 It states that for classes B,C-M,C, the following is required:
The operating room and recovery room have an emergency power source —such as a generator or battery powered inverter—with capacity to operate adequate monitoring, anesthesia, surgical equipment, cautery, and lighting for a minimum of 2 hours. 
And:
The emergency power source can begin generating ample power to operate essential electrical equipment used in the surgery room within 30 seconds of a power failure.
How Does a Battery Backup System Meet AAAASF Requirements?
Due to the modular design and custom-built nature of our fabrication process,
MediProducts can produce a custom unit that fits your exact needs—giving you the necessary 2 hours of total power in whatever form factor that may look like.
Additionally, our internal transfer switches engage in milliseconds, resulting in an all-in-one solution with total satisfaction of AAAASF requirements.
The AAAASF Certification Process
In order to obtain AAAASF accreditation, there is a large number of documents that must be submitted. Once completed, the applicant will mail the packet to the AAAASF for review. After the paperwork has been reviewed and approved, a surveyor visit will be scheduled. The application will then be sent to an accreditation committee for approval. Upon approval, accreditation will be active and the applicant will be notified. Most applications can be finalized within 3-5 months.