Can Battery Generators Supply Enough Power For Healthcare Facilities?
Acquiring and maintaining accreditation is one of the single most important goals any healthcare facility can have. Accreditation—and by extension backup power—is the difference between the ability to provide critical services for the community or being forced to shutter for good.
According to the American Association for Accreditation of Ambulatory Surgery Facilities (AAAASF), a major accrediting body:
"An accredited facility must be fully equipped to perform procedures in the medical specialty or specialties listed on its accreditation application and must be equipped to respond to emergencies."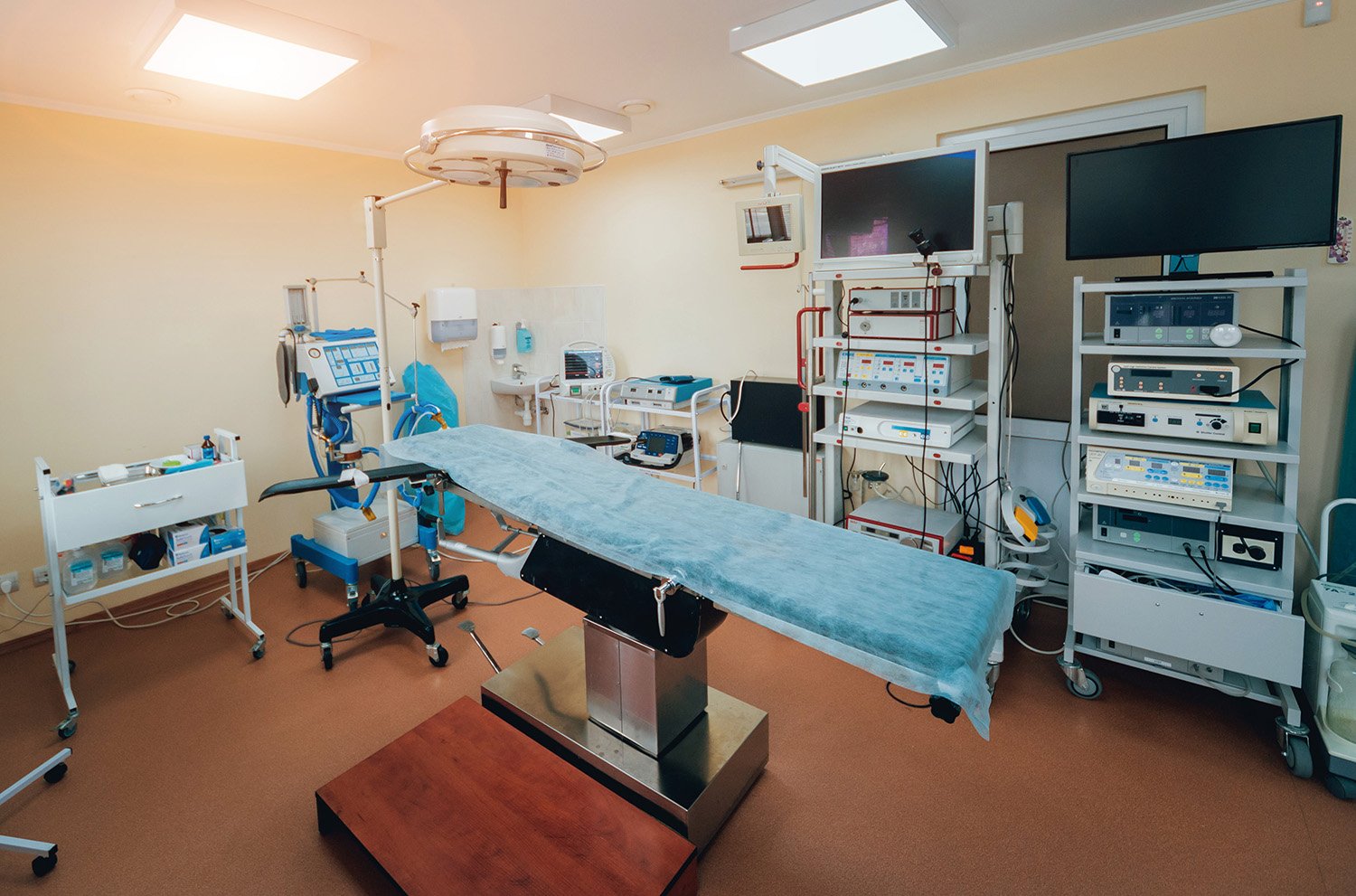 Between both the number of medical specialties that exist and the number of accrediting bodies, the exact power requirements when seeking accreditation can vary greatly based on many factors including field, locale and whether your practice seeks to accept Medicare/Medicaid payments.
Additionally, the amount of equipment, the type of tools, and how your facility's uses them can alter what size system you will need.
For office-based surgery centers, the general rule of thumb is to be able to deliver a minimum 2 hours of Type 3 EES backup power to satisfy compliance requirements for most accrediting bodies. The purpose of this 2 hours is to ensure that if an outage occurs while operating on a patient, that the facility has the means, the opportunity, and ample time to ensure that either the procedure occurring can be completed, or that the patient in question can be brought to a safe state—with the remainder of the procedure being completed in the future when utility power has been restored.
A common misunderstanding we hear from formerly hesitant clients is that proving power via battery backup would be cost prohibitive for surgery centers because running all of their equipment for 2 hours would require a system the size of a room. However, because most equipment is not being utilized constantly over this time, the amount of power necessary is actually much less.
What Facilites Can Use Battery Powered Generators?
Below is an excerpt from our product brochure which includes— a typical office-based surgery configuration, the power requirements for each piece of equipment, and an estimate of how much total power would be needed to safely operate it for 2 hours based on the typical realistic usage of each component instead of assuming 2 hours of consistent use.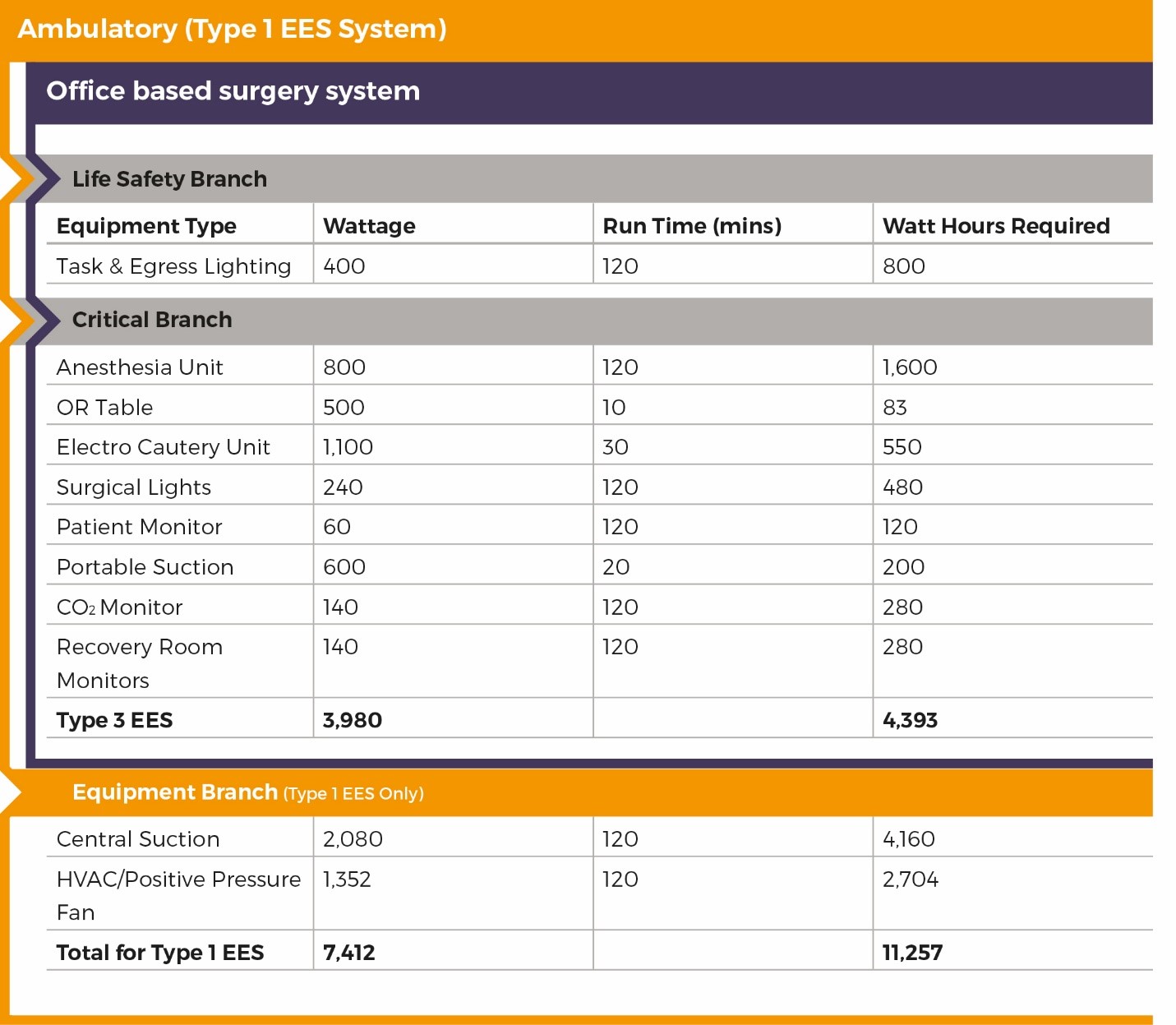 As you can see, on the whole, the appliances which require the greatest amount of power such as the operating table (500 watts), the cautery unit (1,100 watts) and the portable suction system (600 watts) are not actually in use for the majority of the operating time and comprise only about 20 percent of the total power usage.
By Contrast, tools that are in use throughout such as the lighting and monitors have benefitted greatly from advances in modern technology and use comparatively little power. And while their power usage in total comprise just under 50 percent of the power used, for the amount of equipment being deployed and the length of time it is quite impressive—with the additional benefit of lights and monitors constantly improving and becoming more power efficient, meaning if and when your facility purchases new equipment your effective runtime may actually increase.
However, as each facility is unique and every organization has separate standards, we highly recommend you research your specific accreditation needs and contact one of MediProducts experts to determine what kind of system can serv you best and be deployed the easiest.