How Long is My Product Warranty?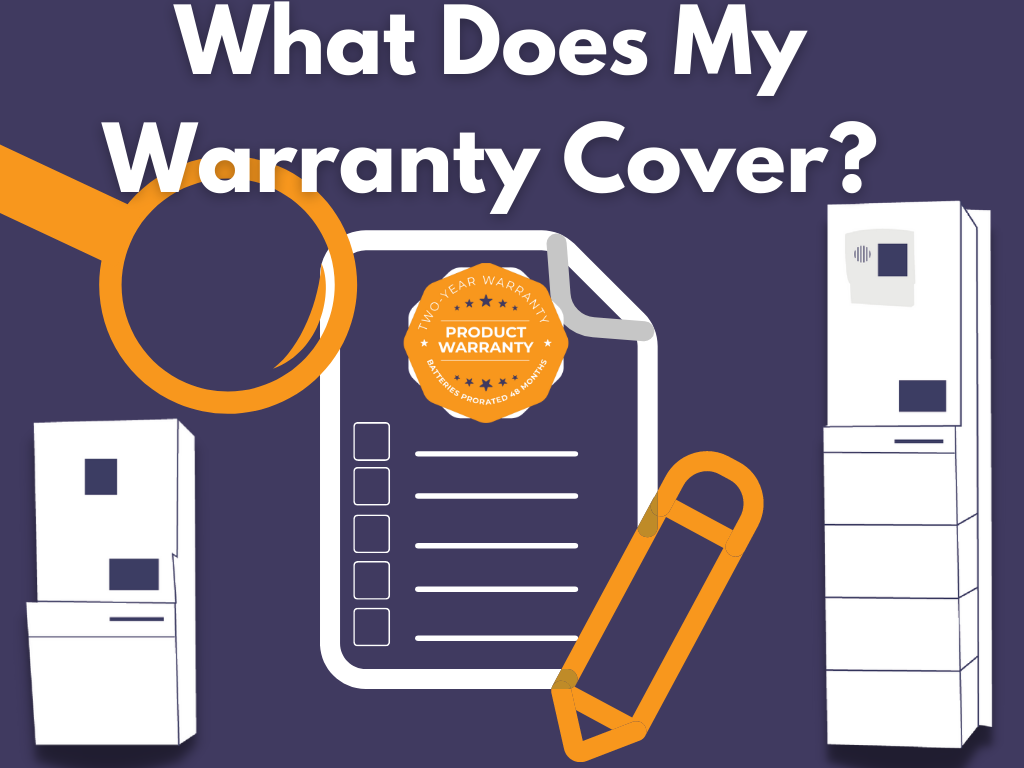 As part of our dedication to our customers and the pride we have in our work—building each custom-ordered system that leaves our production facility by hand—Medi-Products offer a package of two, fully comprehensive warranties.
A 2-year warranty on the backup generator cabinet and all its components.
As well as a separate, 48-month prorated warranty on the individual batteries that power each system.
These warranties come standard with every order that we build for free — no exceptions and no extra paperwork needed.
2-Year System Warranty Information
Upon final delivery, for the first 2 years of ownership all costs associated with:
Replacement Parts
Labor
Direct Technical Support and Troubleshooting
Shipping and Handling
Are fully covered. This includes the Cabinet and all internal components—which are fully covered with no strings attached.
This is to ensure that we make you whole and deliver on our promise to provide high-quality, battery-powered backup generators.
48-Month Battery Warranty Information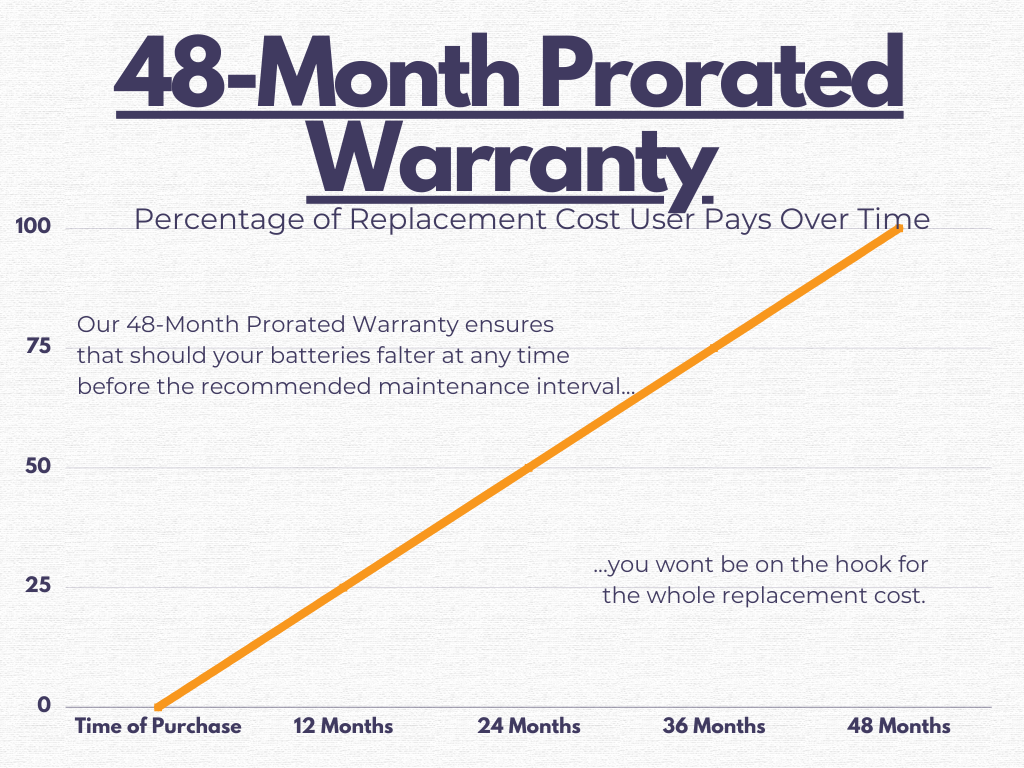 If the batteries in a generator stop working before the 48-month warranty period expiries, the user will not need to pay the full replacement cost. They would only be responsible for a portion of the replacement cost based on how long the batteries have been in use.
For example, a system is in use for 12 months. Its batteries stop working for a reason other than user error. The end user would only need to pay 12/48 or 25% of the full replacement cost of the batteries—with shipping costs covered.
Medi-Products stands by our over 30 years of expertise and craftmanship, and we have numerous systems that are providing protection to this day that were built on day one. That is why our warranties are fully comprehensive, because both your and our expectations are a system that is built to last for the long haul. If, for some reason it cannot be fixed, even after we have had either ourselves or a professional service provider look it at, we will be more than willing to provide you with a brand new system at no cost.
Warranty Terms and Conditions
In the case of both warranties, damage caused by user error or service performed by an unapproved service agent are
not
covered.
In the case of a malfunctioning or damaged component, a new part will be sent
. Upon arrival, the replacement component's packaging will also contain pre-printed return packaging.
The user must use this to return the damaged component back to Medi-Products as soon as possible
.
Additionally, the full terms and conditions of your product's warranty is available in the "User & Testing guide" included with each system.
How to File a Warranty Claim?
Medi-Products stands by our over 30 years of expertise and craftmanship. Numerous systems still providing backup power protection today were built on day one. That is why our warranties are fully comprehensive. Both your and our expectations are a system that is built by Medi-Products is built for the long haul.
However, if you experience any difficulties during use—these are the following steps to file a warranty claim.
1. Gather Product Information
For the fastest and easiest technical support experience, we recommend recording your generator(s)
Model Number
Serial Number
This information can be found on the label located on the outside of the cabinet.
If possible we also recommend having your purchase order number on hand, which can be found on the original invoice.
This information will allow our technical support team to quickly locate your product information and begin troubleshooting.
2. Contact Medi-Products Technical Support
Once you have gathered your product information, you can call Medi-Products Technical Support line at:
1.800.7653237
Monday-Friday
8:30a-5:00p (EST)
3. Receive Your Solution
Our technical support team will assist you in diagnosing and troubleshooting any issues. Should the problem discovered be unable to fix over the phone, technical support will find the best option to have your system running again ASAP, including:
Sending the necessary replacement component(s) for you to install
Sending out a Medi-Products' certified service technician to complete the repair.
Returning your system to our production facility for repair
All the above options are fully covered by Medi-Products via your product's 2-year warranty. Additionally, all malfunctioning components must be sent back to Medi-Products immediately.
In the unlikely case of total system failure, Medi-Products will replace the damaged generator with a brand-new rechargeable generator system.
What If My Product Warranties Have Expired?
While your system may no longer be covered under warranty, all customers have lifetime access to technical support—free of charge. This means continued advice and recommendations for:
Troubleshooting and Diagnosis
OEM Replacement Parts
Manufacturer Recommended Service Providers.
To check the status of your product's warranty, call technical support at:

1.800.765.3237
Monday-Friday
8:30a to 5:00p (EST)