How Shipping and Installation Affect The Price of a Backup Power System
Installation costs will vary slightly based on which system you have purchased. Once decided, you may have the option to either self-install or hire a professional depending on your system's individual needs.
Shipping and Installation are two separate, but very important costs to consider when figuring out your budget for emergency backup power.
As our systems increase in price they increase in size. Because shipping rates are often calculated by weight, system pricing and shipping cost are often directly correlated (i.e. The more expensive a system is, the more expensive it will be to ship).
Estimated Shipping Costs for Battery Powered Generators
A good rule-of-thumb is expecting to budget an added 10 to 15 percent of your backup generator's purchase price toward costs associated with shipping and installation.
The costs related to the shipping, handling and installation of your unit will be just as unique as the unit itself. This is in part because of:
Current Rates
Size of Your Order
Where your facility is located relative to our production warehouse in Brewster, NY
What level of service you desire from the courier
In order to best accommodate the largest amount of customers we can, Medi-Products is committed to offering multiple different options for shipping and delivering our battery backup systems directly to you as affordably as possible.
Click here to learn more about available shipping options and our preferred freight vendors.
Budget for Installing an Emergency Generator
Installation costs for a battery generator vary. Determined by the system you have bought, each has unique traits that affect how they're shipped and installed. Below, is a quick rundown on what you can expect from during the shipping and handling process for each kind of Medi-Products system.
Mobile System Install Costs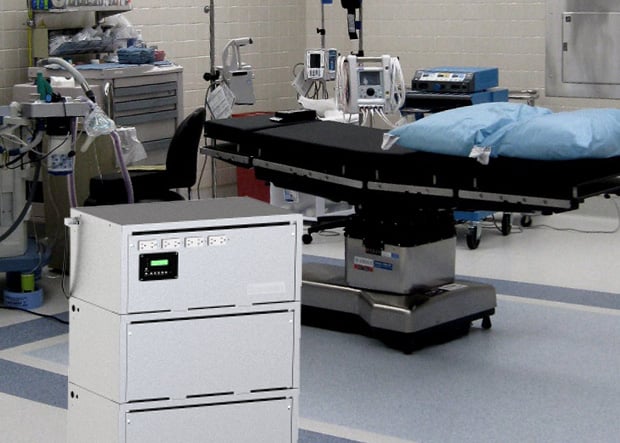 Mobile systems are the easiest to "install". Arriving pre-assembled, once they are removed from the pallet, your mobile system is ready to be used right away. So, if your facility has the labor available, you won't need to consider installation costs after purchase.
The result of pre-assembly means that the system will be very heavy. We recommend multiple people aid in removing a mobile system from the pallet upon arrival. This is to avoid damage to both yourselves and battery backup system.
To make this process as simple as possible, MediProducts is proud to offer our premium white glove and van line shipping options. These options do not require the system to be shipped on a pallet. Instead, your system will instead be managed by and brought inside your facility by professional movers.
Both options supply the easiest, worry-free ways to receive your shipment.
Standalone System Install Costs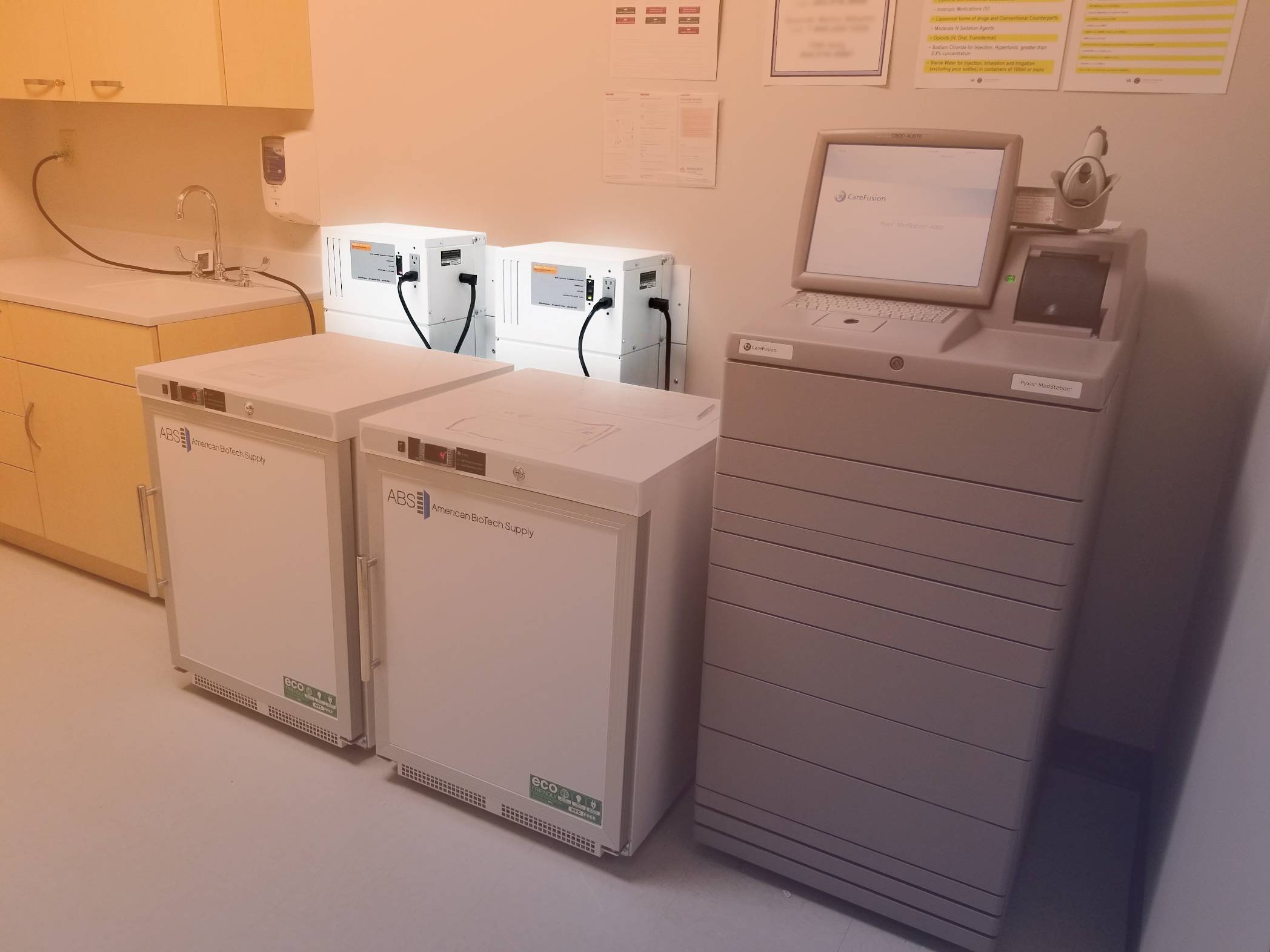 Standalone systems offer facilities ultimate flexibility. They require no building permits, special tools, or professional installers to complete the installation process. As long as it is in the same room as the appliance needing power, mounting options are only limited by creativity.
Should you choose to install the system with an existing staff member instead of contracting the work out, the only cost is facility manager or other staff member's time— 1 to 2 hours, at most.
Hardwire System Install Costs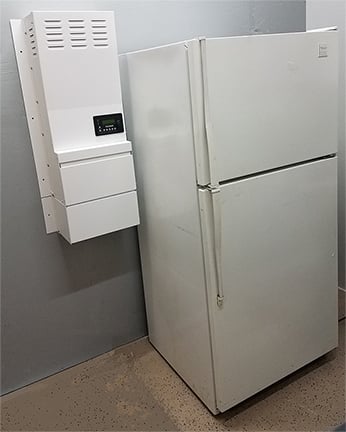 Hardwire systems are ideal for remodel or new construction projects. These units require a building permit to be issued for their installation. This is because they're integrated directly into a facilities electrical circuit and providing power directly to wall outlets. As a result, a licensed electrician will also be needed to complete installation.
While it is completely possible for the hardwire installation to fall under scope of a pre-existing permit, we suggest you check with a general contractor or electrician familiar with your local laws and regulations to accurately quote you an installation and permitting cost.
Local Installation Available
For customers found locally (within ~90 miles of Brewster, NY) we're proud to offer our own installation services. These installations are handled by expertly trained MediProducts technicians.
To receive a quote for local installation, and to find out if your facility exists within our service radius call MediProducts at:
1.800.765.3237
Monday through Friday 8am-5pm (EST).