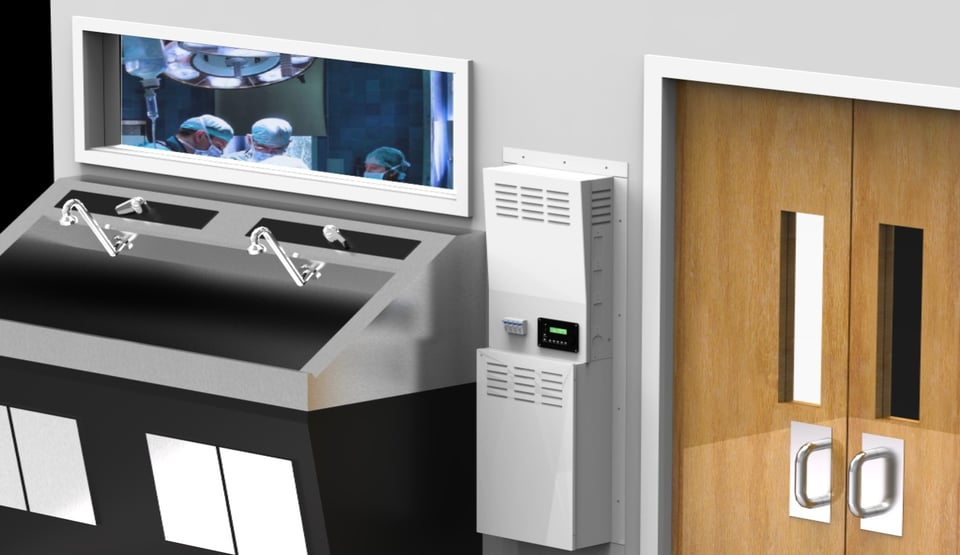 There are many aspects involved in surgery room design. Over the last 20 years state and accreditation standards for office based and ambulatory surgical suites have increased significantly.
Architects find many obstacles to overcome when it comes to surgery room design. Because there are so many dynamics that go into designing an operating room, (such as: medical gas and vacuum supply systems, sterile processing, pre and post operating areas, HVAC ventilation systems) you may want to find a consultant that specializes in this field who can assist. The American Society of Anesthesthesiology also offers some helpful tips and guidelines which may help give some direction.
One obstacles that is often one of the bigger sticking points is; what to do about emergency backup power for the operating room and patient recovery areas. This becomes a challenge for office based surgery practices who desire an option that is affordable yet meets the requirements needed for patient safety and accreditation standards. A large standby generator also puts limitations on leased space which may not be able to accommodate for one.
These complications are what Medi-Products provides solutions for with our battery backup units. Medical and surgery backup power is the niche that Medi-Products has specialized in for 20 years. Medi-Products offers both mobile battery backup systems and space saving hardwire back up systems. Our systems are designed to be customized to suit the specific needs of the client. Contact us today and let our engineers design and build a system that meets your challenge and suits your practice.