Can Battery Generators Supply Enough Power For Healthcare Facilities?
One most common questions asked (and often the first question asked) among our clients is:
"What's the average generator run time?"
or
"How long do your backup units run for?"
The answer to that question is actually that...
A battery powered generator can run as long as you need.
The first step in finding the perfect battery backup system for your facility is to make sure your system is strong enough. If not, it won't be able to power all your appliances.
Next, is crafting a system that will be able to provide you with the batteries needed to meet your runtime demands. These can be accreditation standards, regulations, or for peace of mind.

What is the Normal Runtime for Battery Powered Generators?
There is no one "normal" runtime.  
Each one of our units is designed to match the individual needs of our customers. We start by finding out how much power you need to generate in order to run everything. Then, ask how long you want to run your appliances. Finally, we build a custom system to meet those specifications. That's It.

This is because generator runtime is an input not an output. Identical systems can have 2 different runtimes depending on what they're powering. So, You tell us how much power you need.
The Result?
When used as an input, system runtime outlines what system ultimately best suits your needs.
Learn more about protecting vaccines during an emergency power outage with our new "Planning Guide"
Learn more about protecting vaccines during an emergency power outage with our new "Planning Guide"
What are the Most Common Indoor Generator Runtimes?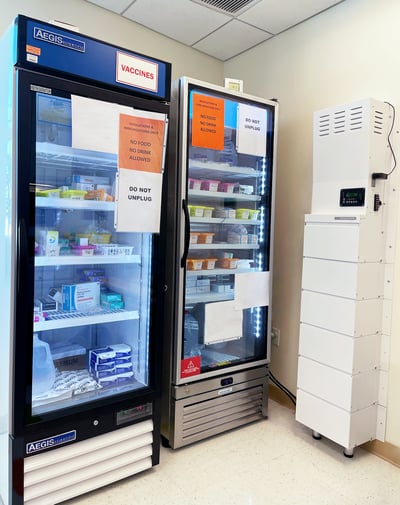 After 30 years of crafting custom-made systems, buying patterns begin to emerge. Though, both medical cold storage and surgical applications have their own different and distinct runtime needs.
Medical Cold Storage Generator Runtime
We find that the most common needs for cold storage appliances are enough power to continue keeping inventory at proper storage temperatures during an extended outage. This buys you valuable time, preventing dangerous and expensive temperature excursions while utility companies restore power. Common requests include enough power for:
The Remainder of the Work Day
To Cover an Overnight Outage
A Weekend or Holiday When Facilities are Closed.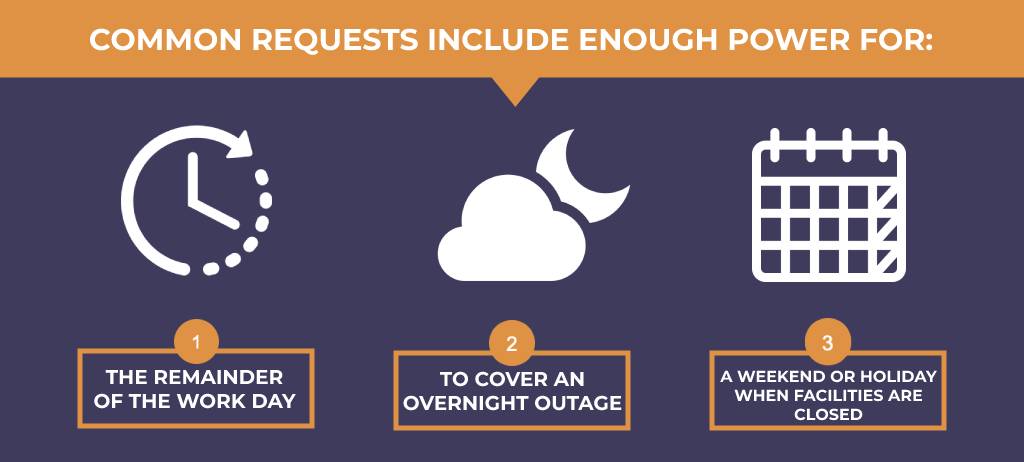 Most often, this results in systems whose target runtimes are commonly between 12 to 48 hours—so, "all day" 24 hour generators are very common. Any valuable vaccines, bio-medical matter, and expensive pharmaceuticals are sure to remain at safe and stable temperatures. Additionally, backup power ensures your staff will not need to worry about transferring any inventory to an off-site hospital—simplifying the logistics.
Ambulatory Surgery Center and Office-Based Backup Power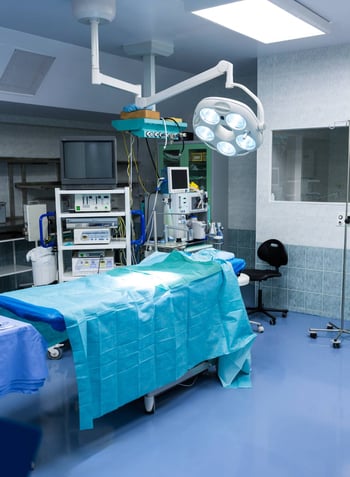 For Ambulatory Surgery Centers (ASCs) and Office-Based Surgery (OBS) facilities have needs much different than those for cold storage applications. ASCs and OBS are often required—either by law or by an accrediting body—to have emergency backup power. Most major medical accreditating bodies mandate 2-4 hours of backup power for ASCs and OBS. This is so they can bring any patients in operation to a safe place—the procedure continuing at a later date when power has returned.
Supply continuous power for critical loads during generator startup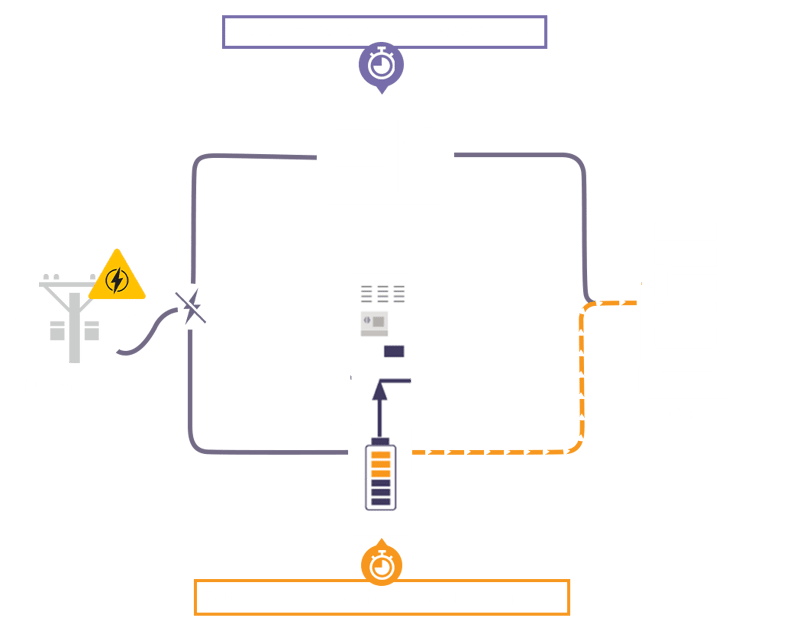 Not every backup power system needs to run all day. Battery backup units with shorter run times also play a crucial role in healthcare settings.
These units are deployed in facilities like ASCs or hospitals who need an instantaneous, short-term power source. They're often tasked with "bridging the gap" because older, legacy generators may not engage instantly. That means there is a small window right after a power outage occurs, but before the generator can begin supplying backup power.
This is often lasts for 10-15 minutes after the initial outage.
In instances where bridge power is being used—like an operating room or procedure room—this can be quite dangerous. Luckily, battery backup power can keep facilities operating safely while seamlessly transitioning power to a pre-existing long term solution in milliseconds. In addition, a "bridge power" system can help ensure facilities retain their accreditation. This is because not only is 2-4 hours of backup power standard, most major accrediting bodies require backup power engage within seconds of an outage.
Find out what you'll pay for backup power
Every system built fits directly with the need of every customer both in power and form factor. The quickest way to find a perfect system for you is to contact MediProducts directly.
To speak to our product experts, engineers, and sales teams about quoting a system, and adding an alarm system contact us via: