BATTERY BACKUP POWER FOR VACCINE REFRIGERATORS & FREEZERS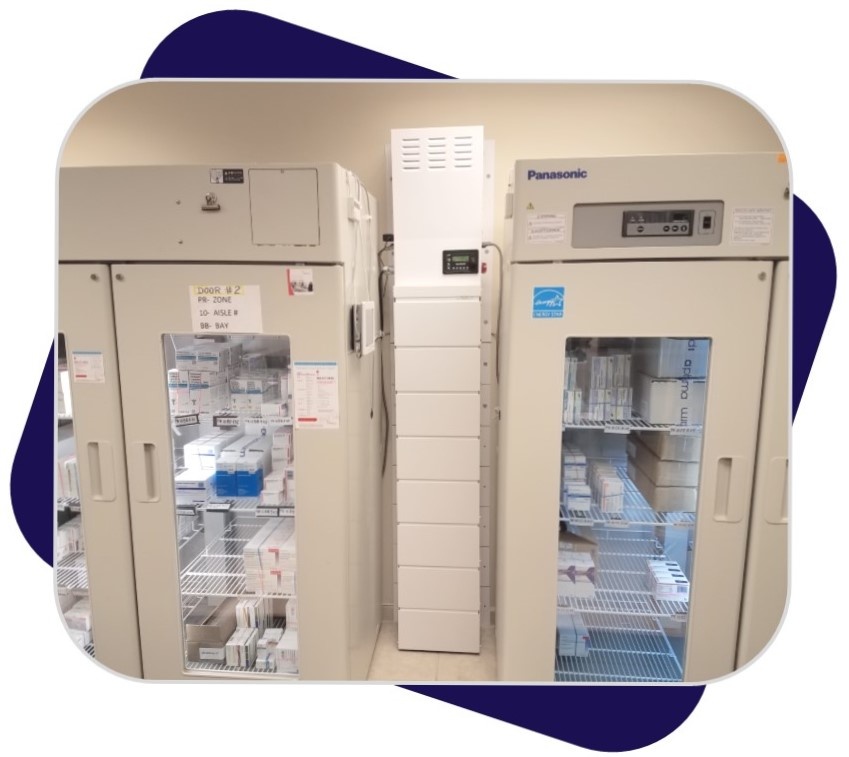 Don't Risk Thousands of Dollars of Lost Vaccines & Other Perishable Drugs during a Power Outage!
Medi-Products offers battery backup power for vaccine storage refrigerators and freezers because it has the design flexibility to meet all the various criteria that are needed.
When choosing a UPS system to power your fridge it is important to know that there are important technical factors that need to be considered in order for success.
All of our systems are easy to install and use, last for years, and do not require maintenance except changing the batteries every four years. Our units are small which means they will fit into even the smallest of rooms.
CONFIGURE YOUR BATTERY BACKUP WITH A POWER OUTAGE ALERT SYSTEM:
In addition to supporting your medical refrigerator with a battery backup system, we offer you extra assurance with the Medi-Products Remote Alert System. This option helps save the need of buying large amounts of power storage for outages that may happen over weekends. With the alert system signaling when power is lost, the user is alerted giving them the opportunity to monitor the system and if necessary make plans to move the contents inside the refrigerator to another location until the power is restored.
Ideal For Many Practice Types:
- Pediatric Practices
- DHA & Military Immunization Units
- Fertility Clinics
- Pharmaceutical Companies
- Hospital Off-Site Locations
- Multi-Specialty Group Practices
- Hospital Medication Suppliers
- Cancer Care Centers